About Us
OvenWorks Pizza continues to create high-quality premium frozen pizzas since its inception in 1987, by the founder James "Jimmy Boy" Edming.
In 2006, a Chippewa Falls, WI family purchased the company from Edming, sharing the same passion and values. Our dedicated team of artisans still handcraft the pizzas from the original USDA manufacturing facility in the northern Wisconsin village of Glen Flora, while our Headquarters are in Chippewa Falls, WI.
OvenWorks Pizza prides itself on using premium Wisconsin cheeses and continues to be an innovator with their newest creation, a 'beer-infused' crust pizza, Beer Hall Pizza. Enjoy something for everyone from our OvenWorks Original, Pizzeria Style, Gluten free varieties, Beer Hall Pizza and a line of exquisite Keto Crust varieties.
Our pizzas are loaded down with five of the most sought after cheeses. Mozzarella, Romano, Parmesan, Provolone and Cheddar.
All of this cheese is nestled atop our delicious crusts and generous amounts of our own secret pizza sauce and finished with top quality premium meats and fresh vegetables.
The foundation for our success and continued growth is due to the relationships we have built based upon people, product, and service.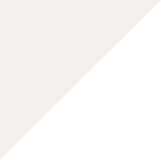 Supporting our communities
Fundraising 
The OvenWorks team makes fundraising easy by customizing your program to fit your needs. Contact us today for fundraising information and much more!
Become a Retailer 
Our pizza is available through a select number of grocery and convenience stores, bars/taverns, hospitality and resort locations. OvenWorks Pizza welcomes new retailers with an interest in carrying our pizza. 
Join the OvenWorks Team
We're always looking for talented people to join our OvenWorks Team!!! If you don't see a specific position listed on our website, we are still interested in hearing from you. As a USDA manufacturer of premium frozen pizza we are always looking for talent in the area of food manufacturing, sales, route delivery and in-store demonstrators.